"Quality You Can't Beat"
EXECUTIVE SHIELDS SECURITY, LLC
EXECUTIVE SHIELDS SECURITY, LLC
1-215-884-4422
EVENT SECURITY

Executive Shields Security LLC has years of experience in the planning, development and implementation of security at these special events.

ON SITE SECURITY SERVICE

Executive Shields Security LLC on - site security will secure construction sites, movie theaters and hotel sites. Uniform options are specific to your requirements

CELEBRITY PROTECTION

Executive Shields Security LLC's Celebrity Protection agents are all experienced former serving members of law enforcement, military, government and specially trained individuals.

CHAUFFER PROTECTION SERVICES

Executive Shields Security LLC's protection chauffeurs are very experienced, portray self-confidence and in case of unexpected events can act effectively and adequately.

FLAGGING

Executive Shields Security LLC's  directs traffic for a road construction crew. Flaggers hold a paddle with "Stop" on one side and "Slow" on the other which they use to help indicate to motorists to slow down, stop and pass through the work zone.
We're committed to servicing, protecting and securing you.
If you're looking for high quality protection service, you've come to the right place. Executive Shields Security Company we'll give you the attention and personal service you'll come to expect and enjoy.
Our mission is to bridge the gap between the large inefficient security companys and the small, local security shop. We provide superior security services through the utilization of the latest surveillance technoloy, wireless data and state-of-the-art communicatin devices. This approach is unique in the industry and provides a competive edge for the success of all ESCO partnerships.
Partnerships / Affiliations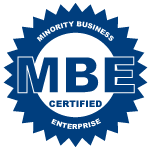 We are a licensed, insured, and bonded organization governed by the respected states where employment is provided. We are in compliance with all federal and individual state employment, security and credit reporting laws.

Executive Shields strives to recruit only the best and most qualified Security Officers from all available sources. When vacancies occur employment opportunities include:
Executive Protection, Event Security, Loss Prevention, Armed and Unarmed Security, Supervisory Security and Administrative Personnel
To be considered for employment, please complete the application process. Your application will then be reviewed. If your availability and qualifications match the requirements of our current openings, we will contact​ you to arrange an interview.
TO BE CONSIDERED FOR EMPLOYMENT WITH EXECUTIVE SHIELDS, AS A SECURITY OFFICER YOU MUST MEET OUR MINIMUM QUALIFICATIONS AND QUALITY STANDARDS AS LISTED BELOW:
Minimum qualifications for Security Officer:
*At least 21 years of age
*High School Diploma or GED
*At least one year of verifiable employment
*No felony convictions or criminal history
*Ability to read and write
*Ability to speak English and communicate effectively, both oral and written
*Ability to interact with the public in a direct and professional manner​
*Proof of U.S. Citizenship
*Ability to pass drug test
*Must pass Executive Shields basic course and written examination.
Executive Shields will conduct a criminal background check on all applicants. A criminal conviction may result in an applicant not being hired. If the conviction is discovered after being hired, the employee may be terminated immediately.